HERE IS WHAT WE OFFER AT SEWAR RESTAURANT!
"We are here to make your nights even more beautiful with our delicious, eye-candy offerings where a traditional Lebanese experience meets the best of entertainment."

We invite you to lose yourself in the immersive ambience of our restaurant. Try our mouthwatering range of Lebanese cuisine that satisfies your cravings and witness exceptional entertainment shows from talented singers, belly dancers and DJs. Join us tonight and every night to make your outing an unforgettable experience!
OUR STORY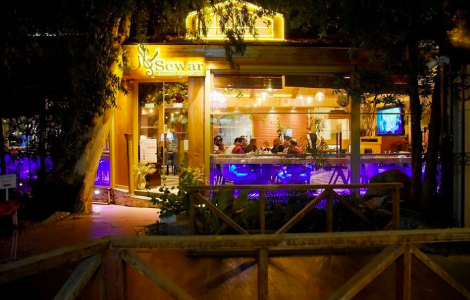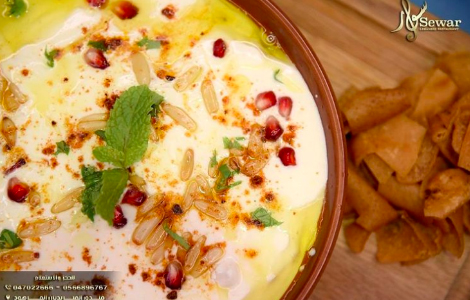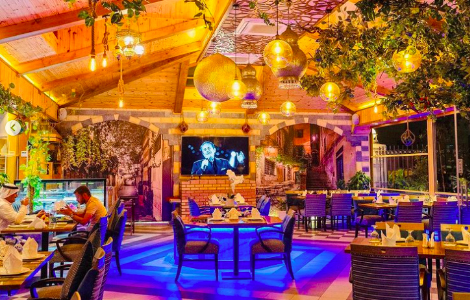 We started our journey back in 2015 with a determination of offering authentic taste of Lebanese cuisine and enjoyable entertainment to the masses. Our nights start with a complete variety of delicious Lebanese mezza prepared in Levantine style of cooking using whole grains, fresh fish, vegetables, fruits, starches, and seafood that fulfills your tastes, and talented artists who leave you amazed with their breathtaking dance and singing performances.
Sewar is not just a restaurant; it is a place where you create some of the best memories of your life. Nothing can beat the savory taste of Lebanese food and Arak, the anise-flavored liqueur which is also the Lebanese national drink. And, soft music and belly dance performances are enough to take this experience to another level. Visit us today to elevate your dining experience!